New | Pink Gin Vinegar
Exclusively at Oil & Vinegar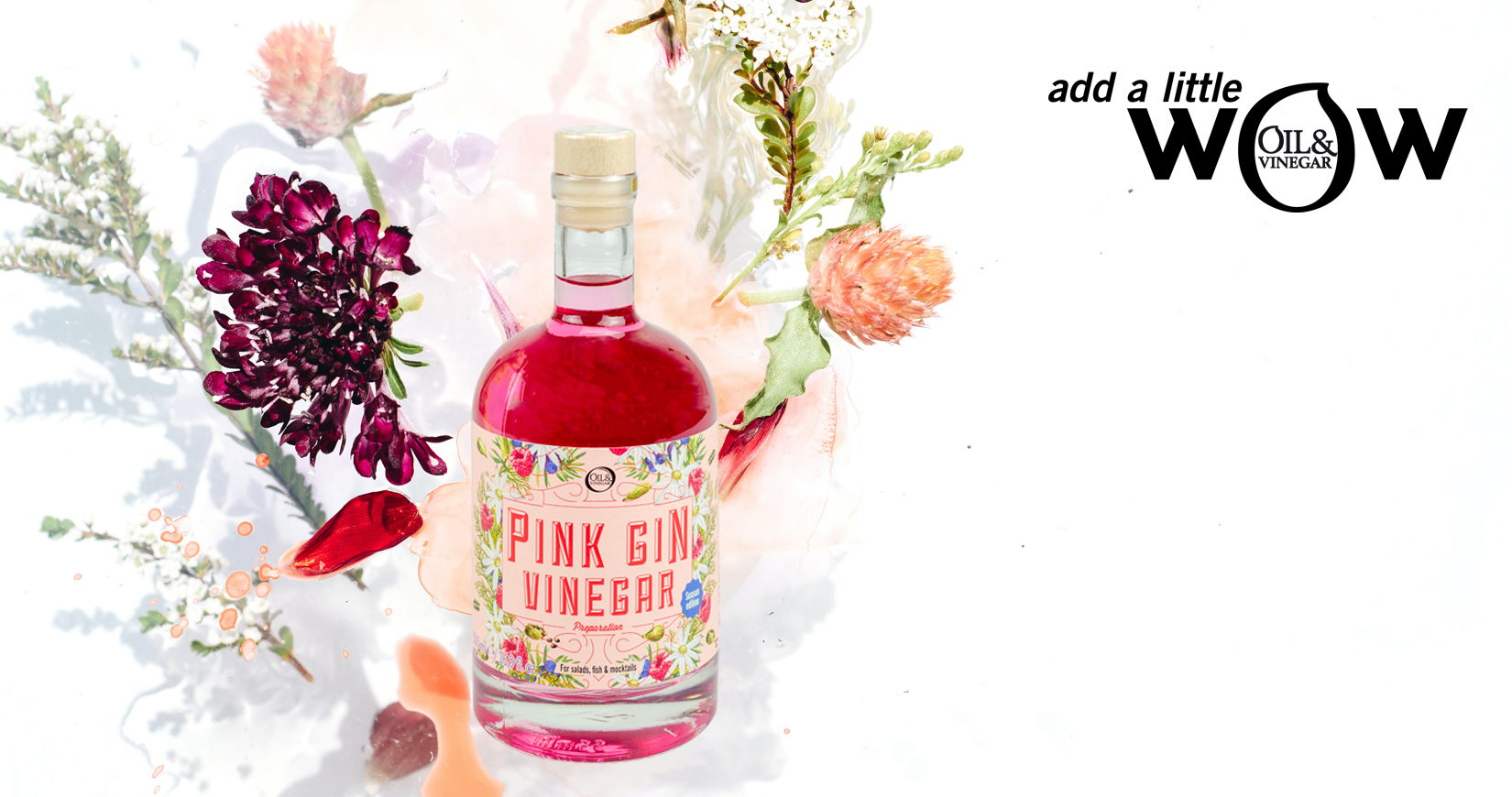 Sunny days ask for pink drinks. Thanks to Oil & Vinegar that prime position is no longer reserved for your run of the mill rosé. This spring you can create your own (virgin) cocktails with a dash of originality and a splash of Pink Gin Vinegar. From dressing your salads to touching up your drink, for a sunny flavor: just add a little pink!
Pink Gin Vinegar - for salads, fish & mocktails - 15,95 EUR
This unique vinegar has the fresh herbal taste of gin, but with barely any alcohol (0.96%). It wil lifen up your salads, works great with fish and you can even use it to make (almost alcohol-free, 0.96%) cocktails. Combine with tonic or prosecco and finish with fresh raspberries and mint. You can create a unique, simple - but oh so delicious - drink in no time!
The aroma comes from botanical gin spices (cardamom, juniper, fennel and star anise) and the taste is sweet and fruity sour courtesy of the raspberries.
This Pink Gin Vinegar is the (Mother's Day) gift for true gin lovers! This isn't just a unique tasting vinegar, but it comes in a beautiful ​ bottle as well. It looks just like real gin, but with a lot more possibilities in the kitchen. It will undoubtedly put a smile on the face of anyone who is lucky enough to receive this delicious gift.
---
Ceviche recipe
​Use a fresh fish of your choice. Cut it into cubes and place them in a (small) bowl. Then pour the Pink Gin Vinegar over the fish and cover the bowl with cling film. Place in the refrigerator for an hour. Mix the fish afterwards with a salad of your liking and enjoy!
Dressing tip! Extra Virgin Olive Oil with Lemon. The fresh flavors enhance eachother. Works great in fruitsalads as well.
---